GET INSPIRED
A living garden table
See how, with a little imagination and a tin of Cuprinol Garden Shades, you can transform your unloved garden furniture into real conversation starters.
HOW TO
How to create a living garden table
This 'living' table adds a new dimension to outdoor dining with the addition of a painted window box growing fresh herbs and garnishes.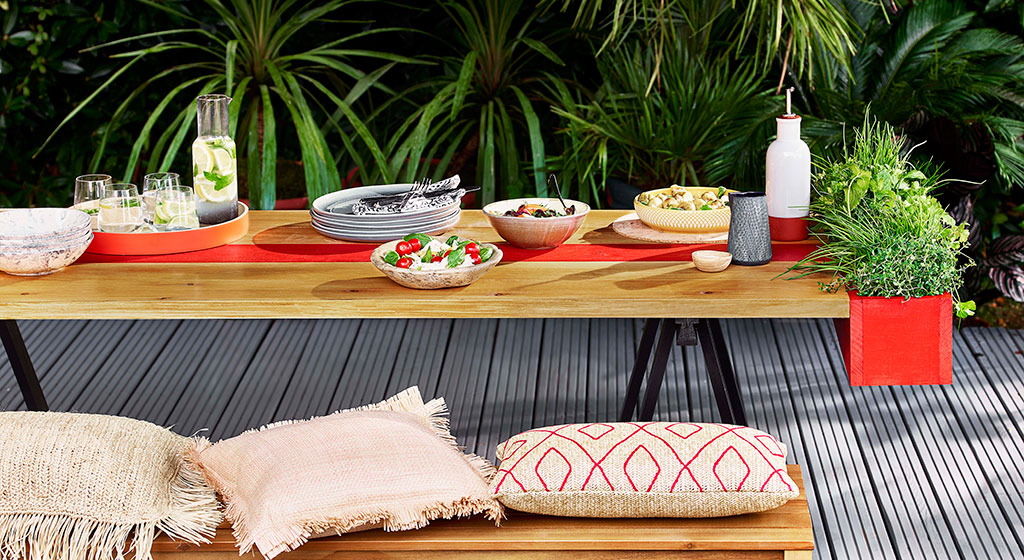 You will need:
1 x 1l Cuprinol Garden Shades in your chosen colour
1 x large wooden garden table
Masking tape
1 x small roller
1 x small roller tray
1 x paint brush
Sandpaper
1 x window box
3 x fixing brackets & screws
1 x screwdriver
Collection of fresh herbs for planting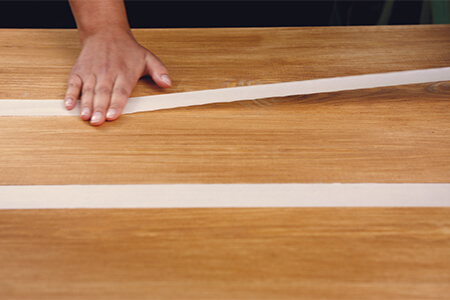 Step 1
Mask off a strip down the centre of a garden table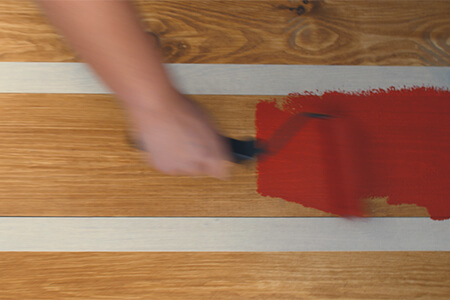 Step 2
Paint the central strip of the table with Cuprinol Garden Shades.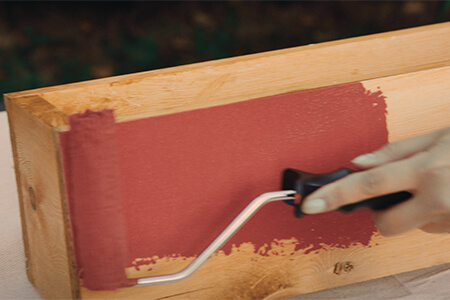 Step 3
Sand and paint the outside and rims of a wooden window box in corresponding Cuprinol Garden Shades.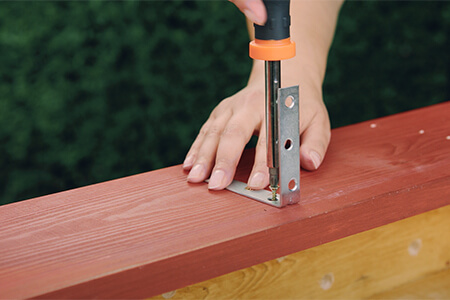 Step 4
Attach brackets to the side of the window box.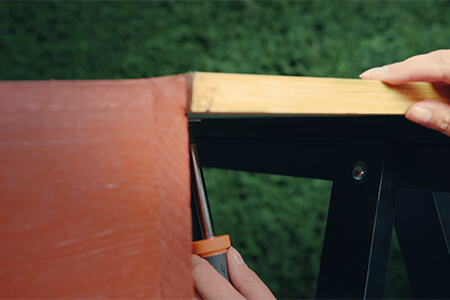 Step 5
Screw the window box to underside of table.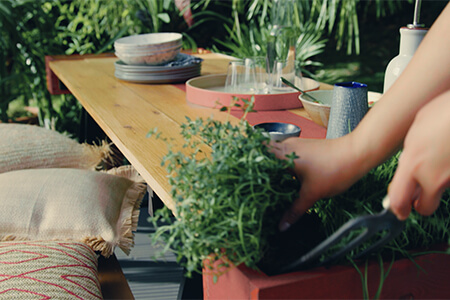 Step 6
Add plants/herbs/flowers and enjoy your living garden table.
HOW TO
How to create a cocktail bench
Give your garden bench a dash of sundowner style with a striped 'dusk' effect. Paint two wooden slats at a time in the same Cuprinol Garden Shades colour, moving from light to dark as you work your way from the top of the bench to the bottom. Then find a south-facing spot in the garden and position your perch towards the setting sun. Cocktail hour, anyone?