GET INSPIRED
Outdoor cooking
Perfectly balanced Nature's Neutrals of Seagrass, Sage and Natural Stone combined with a single delicious Nature's Bright, Terracotta, creates a mouth-watering recipe of colours for your alfresco kitchen space.
HOW TO
How to create a garden tile effect
Looking for a way to wow at your next bbq? We've got you covered with our garden tile effect.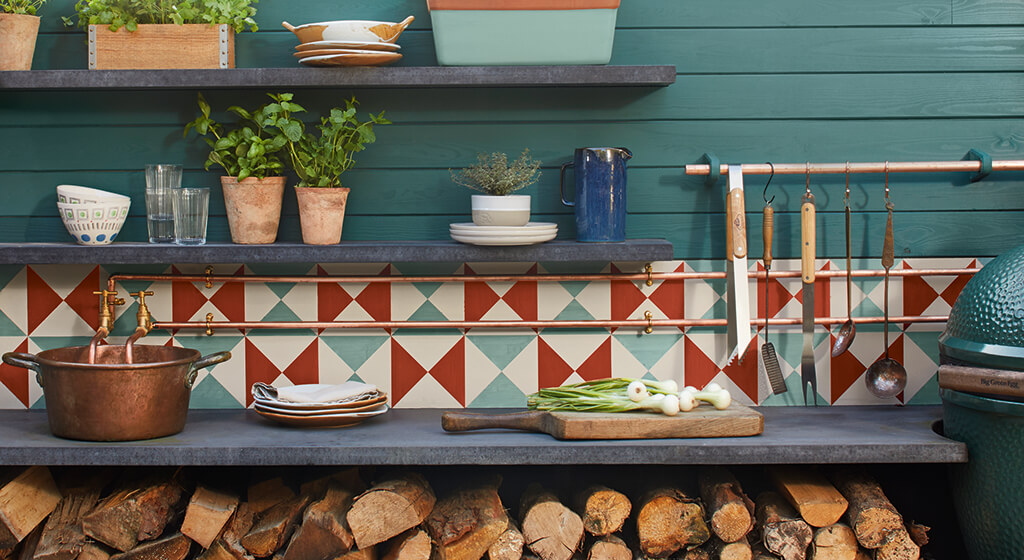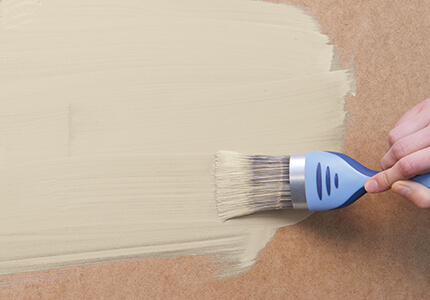 Step 1
Have a strip of MDF cut to your desired splash back size. Paint the MDF with 1-2 coats of Cuprinol Garden Shades Natural Stone and allow to dry.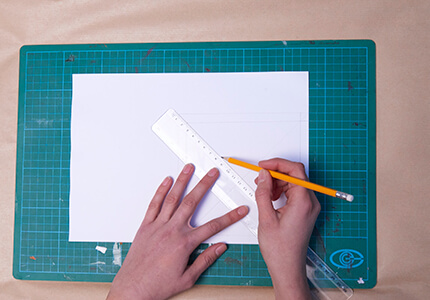 Step 2.
Draw a 16cm square onto stencil card, with a 1cm border inside this square. Draw an intersecting line from corner to corner, creating a cross through the square.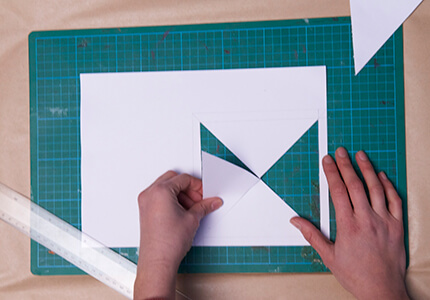 Step 3.
Cut out the two opposing triangles and repeat step 2 so that you have one stencil for each colour.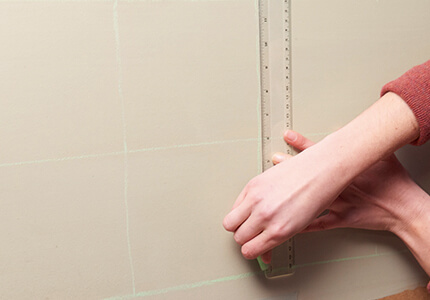 Step 4.
Using chalk, mark out a 15 cm squared grid on your dry, painted MDF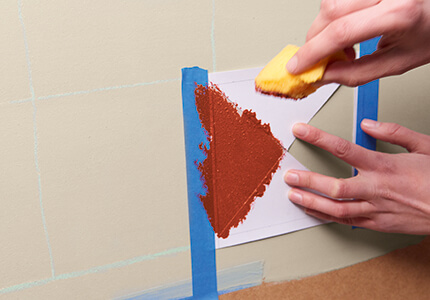 Step 5.
Hold your stencil in place with masking tape and use a sponge dipped in Cuprinol Garden Shades Terracotta to dab lightly through the stencil.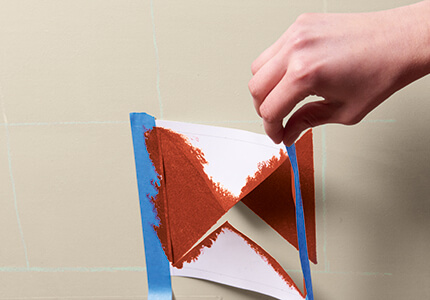 Step 6.
Gently peel off the masking tape and reposition the stencil to fill in every other tile with the first colour. Allow to dry.
Step 7.
Using the second stencil, invert the design and fill in the remaining tiles with Cuprinol Garden Shades Seagrass. Allow to dry before securing your garden tile effect in place.