GET INSPIRED
Nature's hacks
Why not grab that leftover paint and watch our videos showing how to create your own little slice of nature in your back garden.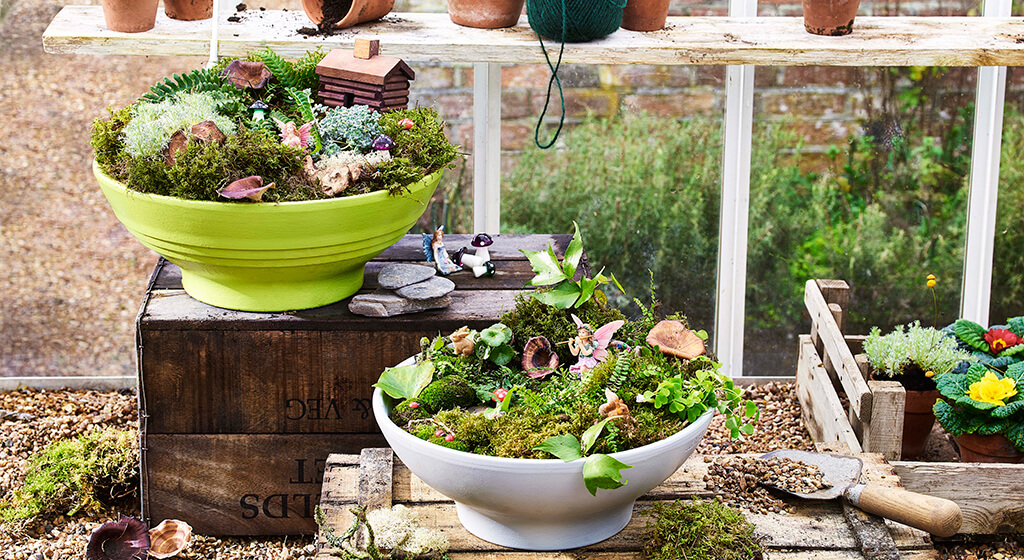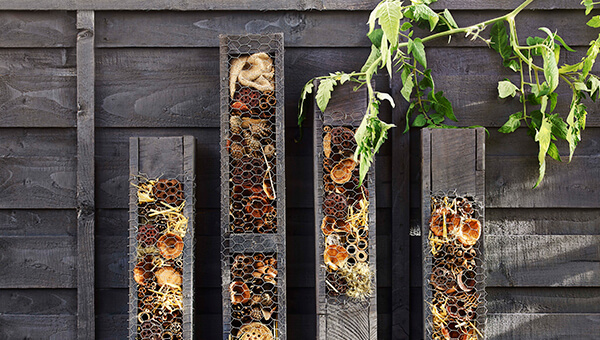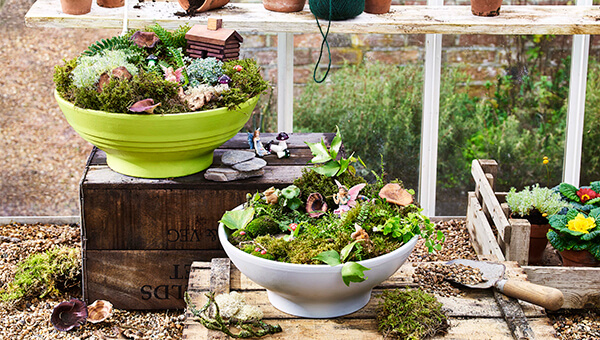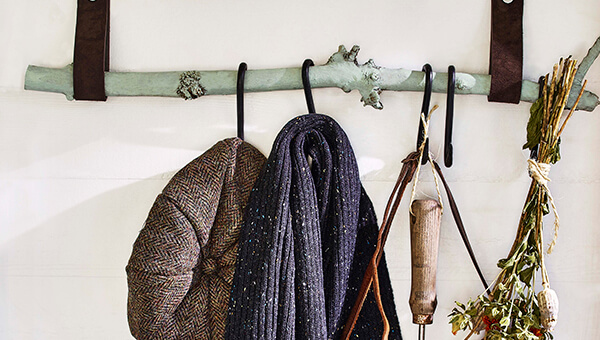 EASY PROJECTS
How to create an air bee and bee
Build your very own insect hotel with our simple how to video.
You will need
1 x 5l Cuprinol Ducksback Silver CopseTM
1 x rough sawn wood pallet
1 x Hand saw
3 x flat head nails
Sandpaper
1 x woodcare brush
Collection of straw, pine cones, hessian bags, natural dried grasses
Chicken wire
8-10 metal pins
Wire clippers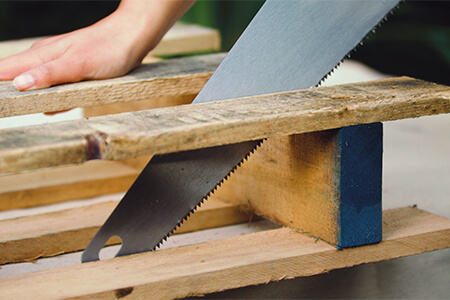 Step 1
Cut one end off a pallet.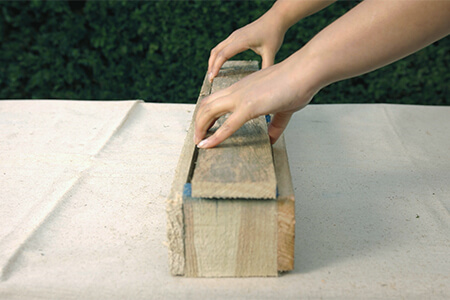 Step 2
Use the offcuts to create an open box by nailing to the back of the pallet length.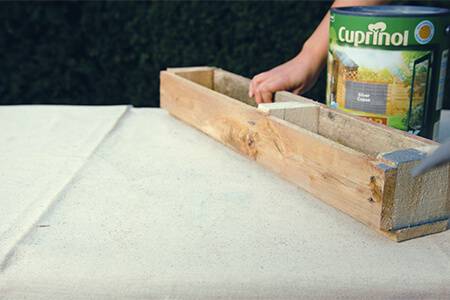 Step 3
Sand, paint with Cuprinol Ducksback and allow to dry.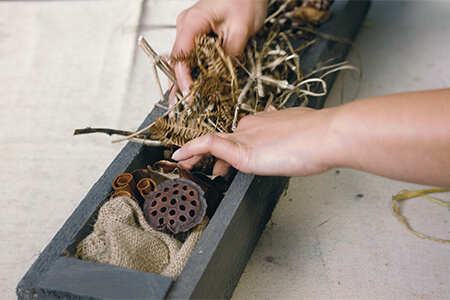 Step 1
Fill with natural materials.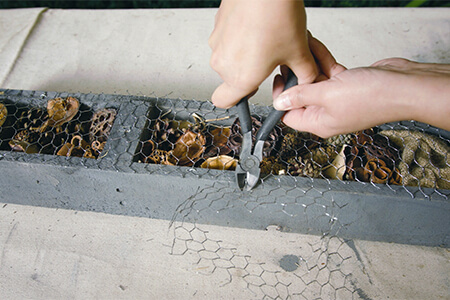 Step 2
Fix chicken wire to the front of the box with metal pins and trim chicken wire to size.
EASY PROJECTS
How to create a fairy garden
Fairies at the bottom of the garden do exist - so why not give them a fun home?
You will need
1 x 1l Cuprinol Garden Shades in your choice of colour
1 x paint brush
1 x terracotta pot
A collection of moss, pebbles and twigs foraged from your garden
1 x garden trowel
1 x small bag of compost
A collection of fairy and animal mini figurines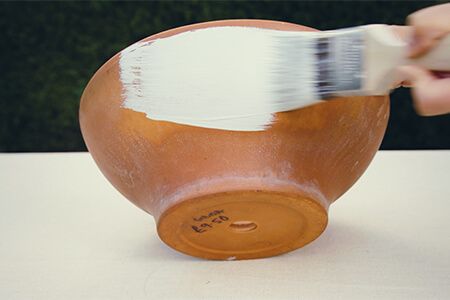 Step 1
Paint a terracotta pot in Cuprinol Garden Shades.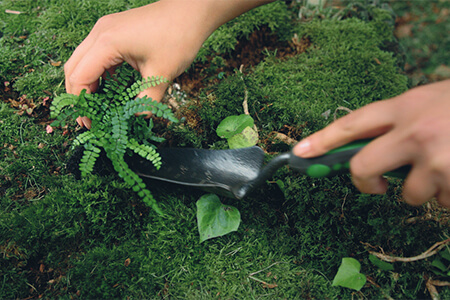 Step 2
Forage for moss, pebble and twigs from your garden.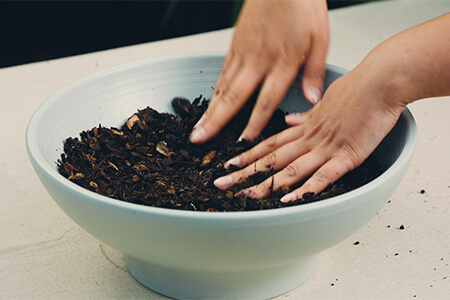 Step 3
Fill pot with stones and compost and add foraged items on top.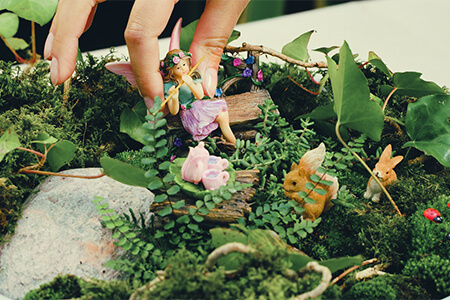 Step 4
Decorate your garden with mini figurines.
EASY PROJECTS
How to create natural garden hooks
Create a novel storage rack with our step by step guide.
You will need
1 x 1l of your chosen Cuprinol Garden Shades colour
1 x woodcare brush
1 x natural twig
sandpaper
1 x paint brush for dusting off dirt
1 x old leather belt
1 x leather punch
1 x pencil
1 x pair of sharp scissors
2 x mirror screws
1 x screwdriver
5 x hanging hooks
1 x tape measure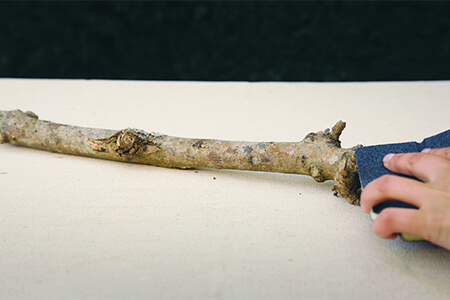 Step 1
Remove dirt and sand branch.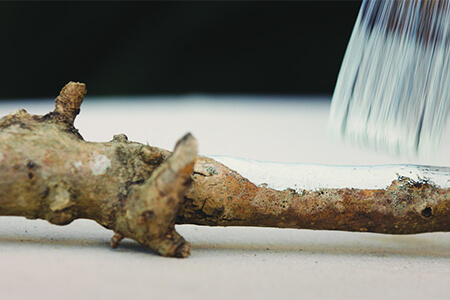 Step 2
Paint lightly in Cuprinol Garden Shades for a natural look.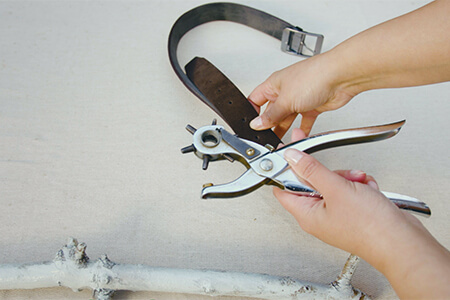 Step 3
Loop over an old leather belt and add an extra hole.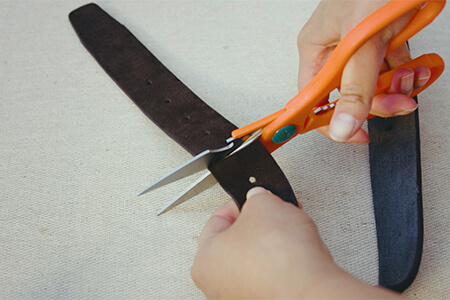 Step 4
Mark and cut leather belt to create a loop. Repeat process for a second loop.
Step 5
Fix belt loops with mirror screws.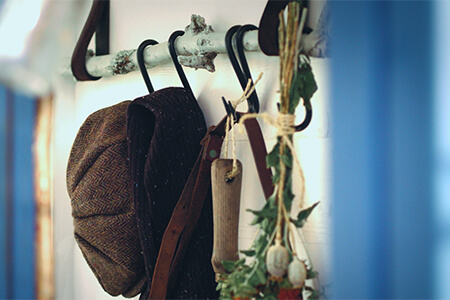 Step 6
Add hooks to hang your garden items.