GET INSPIRED
The modern garden office
In the outdoor space, Nature's Neutrals Black Ash, Forest Mushroom and Barleywood are contrasted perfectly by a vibrant splash of Honey Mango to pull out feature areas.
EASY PROJECTS
How to create a modern garden office
Create yourself an outdoor office shed so that you can enjoy the garden as well as working on your emails.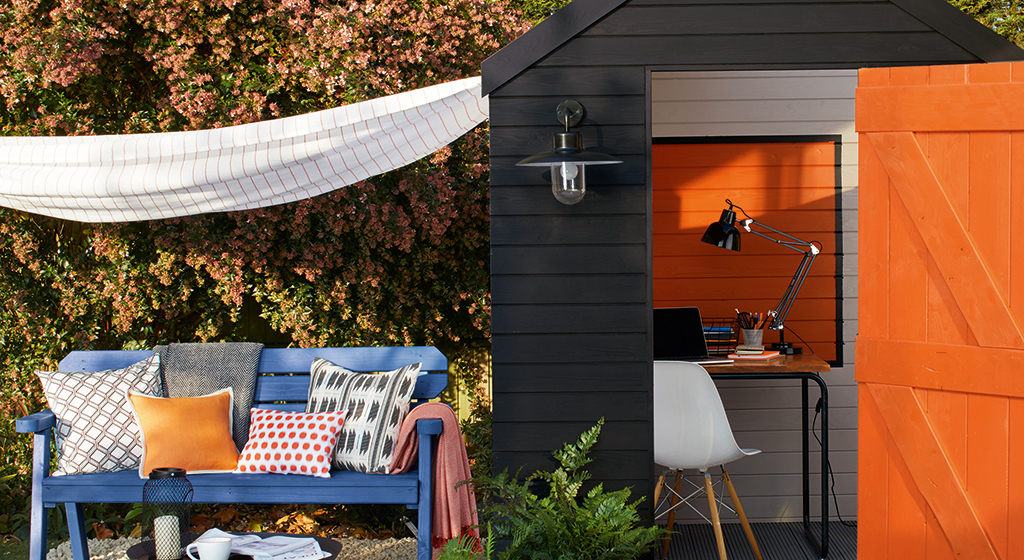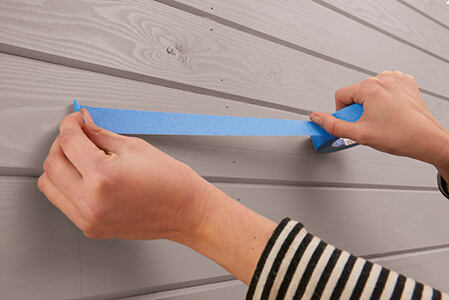 Step 1
Using a spirit level mark a square on the wall (approx 100cm) and tape around the edge. Make sure the tape is firmly pressed into any grooves to enable you to paint crisp lines.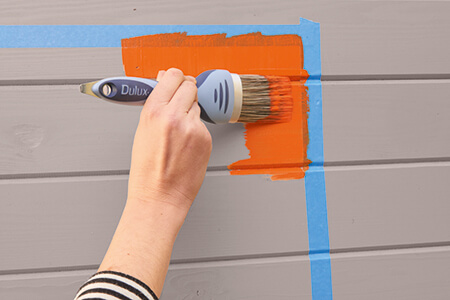 Step 2
Using a roller, fill the square with 2 coats of Cuprinol Garden Shades Honey MangoTM and allow to dry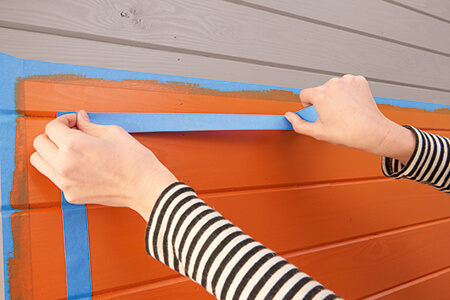 Step 3
Mask off a smaller square inside the painted area to create a border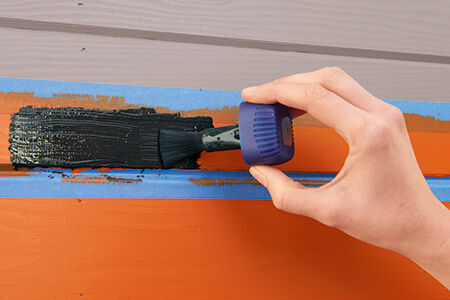 Step 4
Fill the border with Cuprinol Garden Shades Black Ash and allow to dry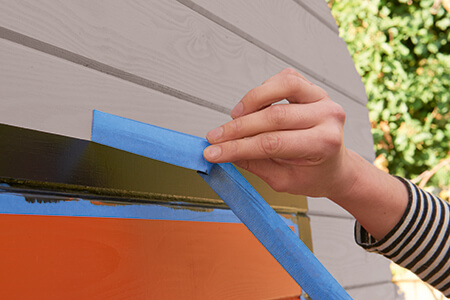 Step 5
Remove the tape and touch up any mistakes with a small artist's brush
EASY PROJECTS
How to upcycle an old garden table
Create the perfect canvas for your next garden dinner party with this quick hack to transform your pre-loved garden table.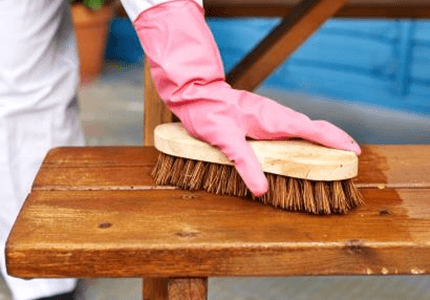 Step 1
Pop on your rubber gloves and apply a generous coat of Cuprinol Garden Furniture Restorer to the surface with a 3" paint brush then use a kitchen scourer to get scrubbing!
Step 2
Use a watering can or hosepipe to rinse clean and allow to dry thoroughly.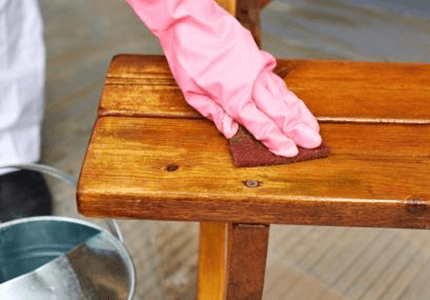 Step 3
Give your table a quick sand to make sure you're ready to paint.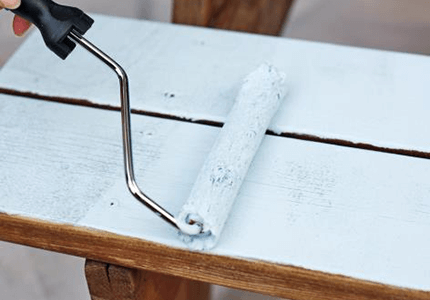 Step 4
Using a roller on the flat bits and a small paint brush on the fiddly bits, apply two coats of Cuprinol Garden Shades. Allow to dry thoroughly between coats.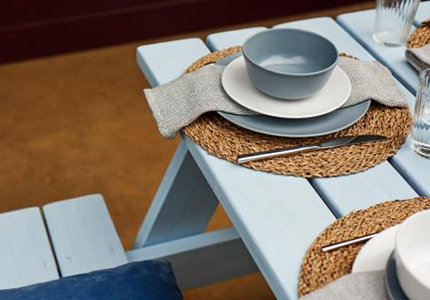 Step 5
Now you're ready to host an instagram-worthy outdoor party - perfect for summer evenings! Just add some stylish crockery or some potted herbs that your guests can pick from to add to their meal!
EASY PROJECTS
How to grow a vertical herb garden
When space is limited but you want lots of fresh, tasty herbs to cook with, get creative by using vertical wooden shelving.
You will need:
2x 1L of Cuprinol Garden Shades in your favourite colours
2" paint brush, small roller and a tray
Unpainted wooden ladder shelving
Terracotta pots which you can paint to match your colour scheme
A selection of your favourite growing herbs basil or parsley are great for salads, and mint and rosemary perfect for those summer cocktails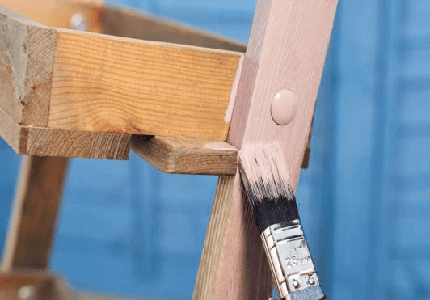 Step 1
Pick up your paintbrush and start by painting the legs with your first colour. Apply two coats and allow to dry thoroughly before taping off the edges where the legs meet the ladders.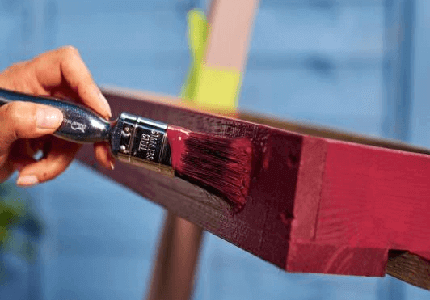 Step 2
Let's roll! Apply two coats of your second colour to the ladder's steps with a small roller for flat edges and a brush for the tricky bits.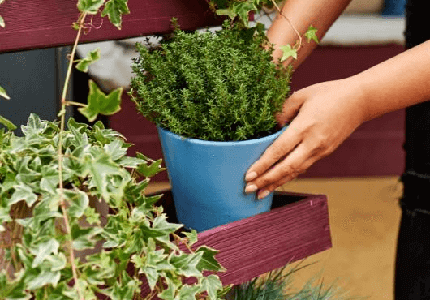 Step 3
Once dry you're ready you're ready to start arranging your vertical garden. We'd say you should give trailing plants the penthouse step and shade loving herbs like chives, coriander and parsley stick to the bottom.