GET INSPIRED
The garden home office
We're all working from home more than ever before and when the sun is shining, it's a great idea to take the 9-5 outdoors by creating your own garden office. All you need is an empty shed or a summer house - give it a fresh lick of paint, add your office essentials et voila!
HOW TO
How to create a garden home office
Turn your shed into a garden office for those sunny days working from home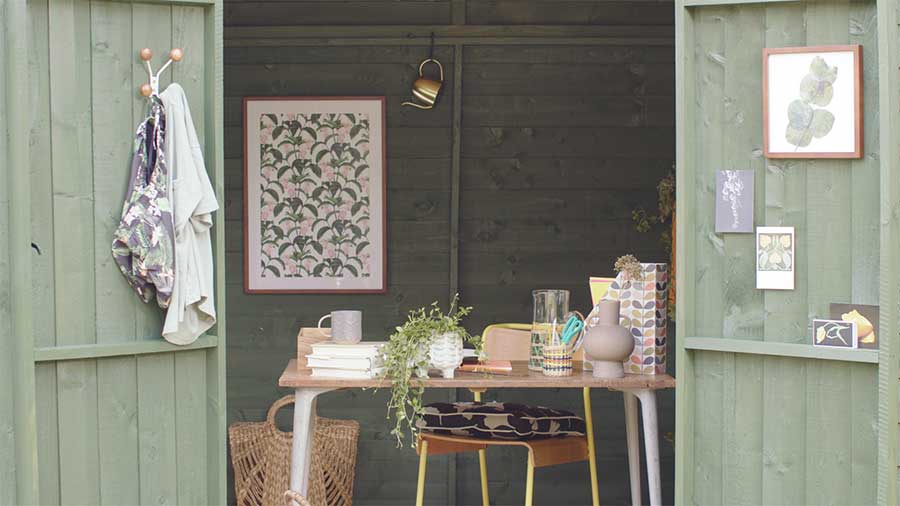 You will need:
5L Cuprinol Ducksback in your favourite colour
Standard medium pile roller and roller tray
2-inch paint brush
1-inch paint brush for really fiddly bits
Protective sheet to cover floor, grass or plants
Masking tape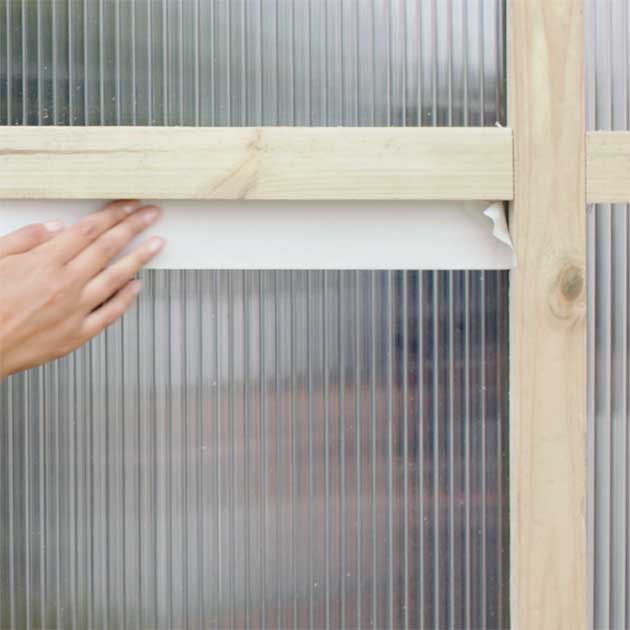 Step 1
Mask off windows and hinges Remove all loose dirt with a stiff brush and cover the ground and plants around the shed with protective sheeting. Mask off any windows, hinges and the door handle before you start painting.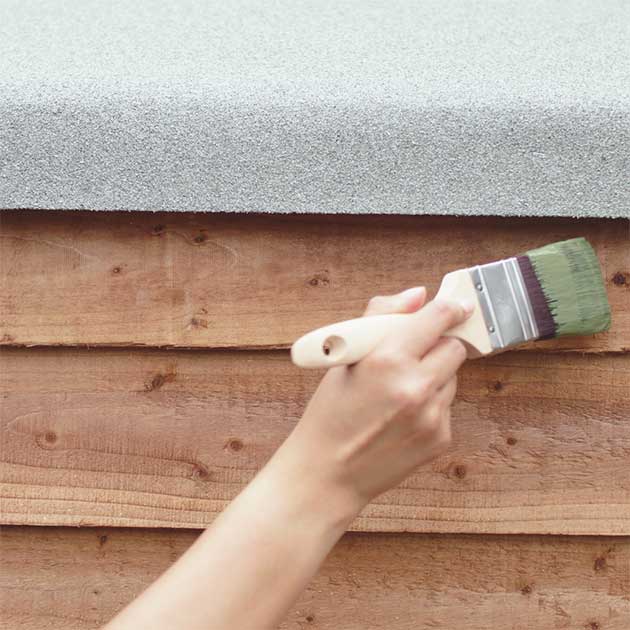 Step 2
Start at the top Once your paint is stirred, and you're ready to dip into the tin, start at the top of the fence and work your way down. It might sound obvious but starting at the top makes sure you're not left with any drip marks on the finish.
Step 3
Use a paint brush for fiddly bits While working your way down, focus at first on using a paint brush to apply paint to those fiddly areas - think edges and window frames. Use a 2-inch brush to start off with, but you may need a smaller, 1-inch one to get into those awkward gaps.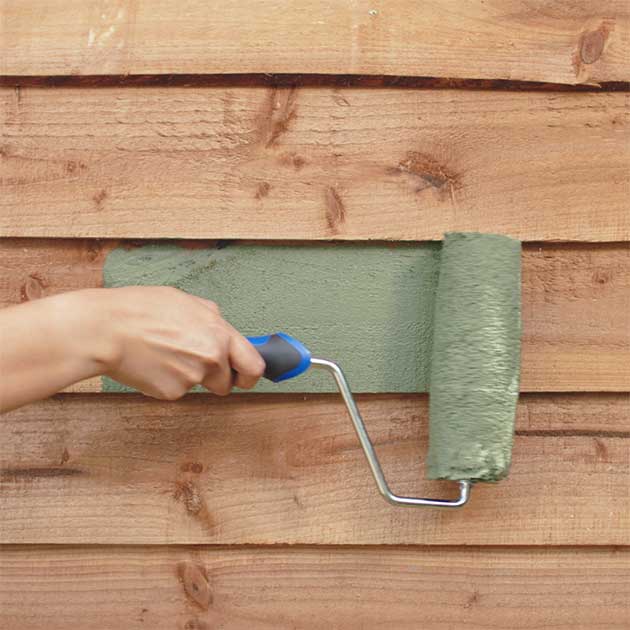 Step 4
Use a roller to cover larger areas Next up, use a standard medium pile roller to cover the larger areas. Again, work your way from top to bottom using horizontal strokes for horizontal planks of wood and vertical strokes for vertical planks. Following the direction of the grain in the timber will give you a better, smoother finish and allows for a speedier application.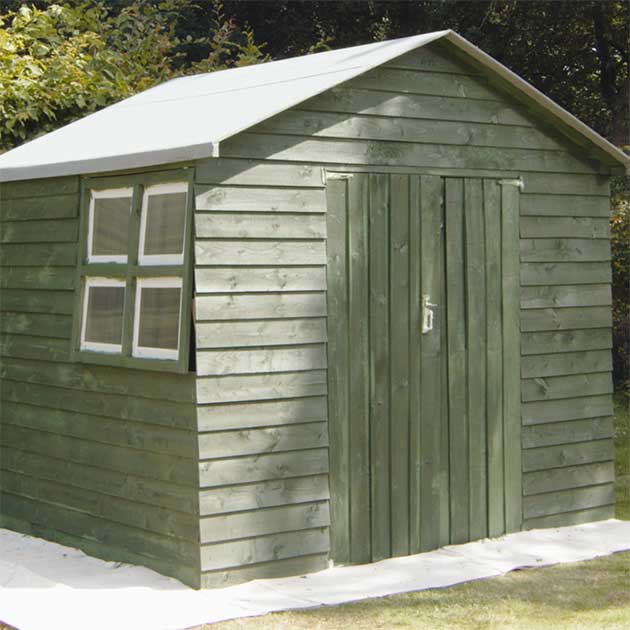 Step 5
Apply a second coat once dry Once your first coat is dry, apply a second coat, repeating the steps above. This will help to give your paint colour depth, ensuring a longer-lasting finish and increasing your protection benefits.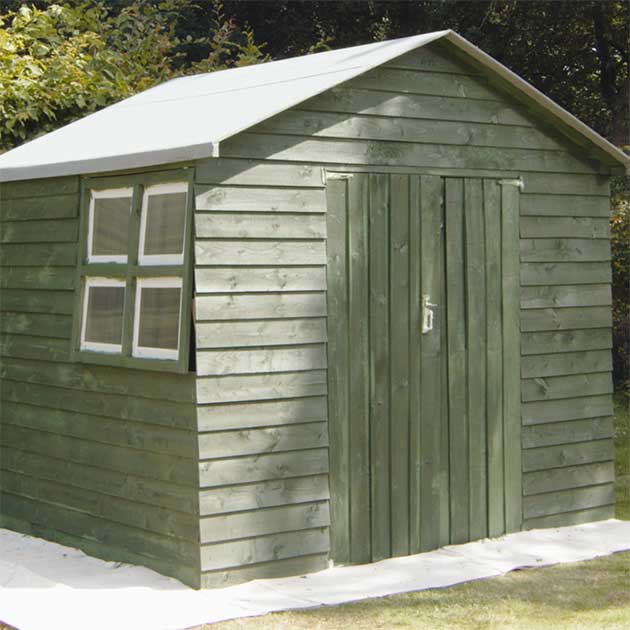 Step 6
Add your office essentials Now for the fun bit! Furnish with a desk, a comfy chair and all of your office essentials - from stationery to your laptop and portable speakers. Now all you need is a dry or sunny day, and you can enjoy working from home, alfresco style!